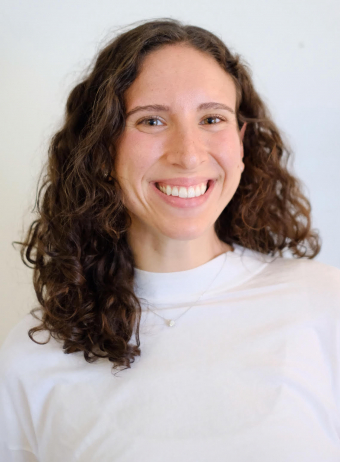 Michelle Shteyn Handy graduates with PhD in Social Psychology
Congratulations to Michelle Handy on completing the PhD program.
Dr. David Sherman, Michelle's advisor, notes the following about her time here at UCSB:
 
Congratulations to Michelle Shteyn Handy who successfully defended her dissertation, "Projection and Stereotyping in Pro-Environmental Persuasive Communication." Michelle's dissertation examined the cognitive strategies that supporters of climate change policy use in deciding what arguments to emphasize to persuade others. This research keeps with a focus that she had throughout her time at UCSB at working to understand barriers to pro-environmental action, and how to overcomes them. She tackled this important societal issue using a wide range of methodologies and samples – from climate activists to people experiencing the effects of climate disasters. Michelle's thoughtful and professional presence will be missed in the lab, as well as the kindness and leadership she exhibited while training her research assistants. These skills will serve her well in her new position as an Applied Behavioral Scientist at WW. A sincere and exuberant Mazel Tov to Michelle on earning her doctorate! I send all of my best wishes for continued success and fulfillment in her professional and personal endeavors!