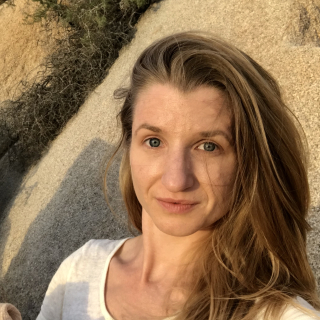 Lauren Ortosky
Graduate Student
Email:
lauren.ortosky@psych.ucsb.edu
Education
B.A. with Honors, International Studies, University of Chicago
Biography
Lauren Ortosky is a PhD candidate at The University of California Santa Barbara. Lauren received a BA with Honors in International Studies from The University of Chicago. She then spent several years as a consultant focusing on leadership development and executive career transition. Along the way, she collaborated on diverse research projects at MIT, Boston College, and Northwestern University before finally making her way west to re-engage with academics full time. In 2018, she was awarded the National Science Foundation's Graduate Research Fellowship to support her work. Off campus, Lauren prioritizes health and fitness and is often found running on beaches, rock climbing, doing yoga, wandering the local mountains, or cooking up a vegetarian feast for friends.
Research Area
Lauren Ortosky conducts research in a number of areas that can be informed by her diverse professional background, often integrating ideas from other social sciences. Her dissertation work leverages her knowledge of Political Science to investigate the impact of passive exposure to different political ideologies on individual attitudes. She is also heavily involved in two separate research areas that pull from her career coaching experience. In one, reasons for entrenched veteran underemployment are explored. As part of another large-scale project funded by the NSF's AGEP initiative, she studies ways that graduate school can influence career choice, especially for URM students, with the goal of improving diversity in faculty positions across the STEM disciplines.